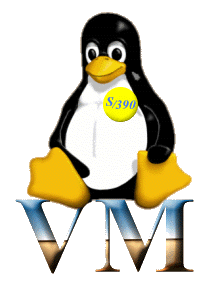 Last updated on:
Sunday, July 06, 2008


Software
Information
Community
News
Fun
Credits


---
Sample LVM Scripts
This information was contributed by Jim Sibley on June 28, 2002. A similar example can be found in Chapter 17 of the Linux for zSeries and S/390: Distributions, SG24-6264 Redbook.

Details of each command can be found using the man command.

The 7 scripts below show the 7 steps in implementing an LVM volume group with four (4) logical 8 GB volumes striped over 16 physical volumes.
If you need to move the LVM structure to another system, then put the new volumes in the appropriate zipl.conf or parmfile. After IPL, run vgscan. vgscan will show which volume groups are available, but they may not be active. To activate them, issue "vgchange -a y vgname".

Disclaimer: This may not be the optimal configuration for your installation and the scripts need to be manually modified to get the results you may want. No warranty is given or implied.

Sample Bash Scripts