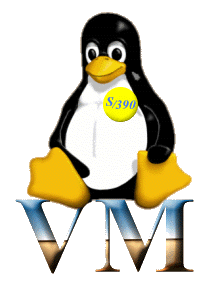 Last updated on:
Sunday, July 06, 2008


Software
Information
Community
News
Fun
Credits


---
Repairing Linux Using the Install System
This information was contributed by Peter Webb.


---
I recently applied service to my Redhat 7.2 Linux/390 system, and I neglected to run zipl afterward to point to the new kernel. The kernel would not boot, I didn't have a backup, and my other Linux machines were older SUSE versions with incompatible disk layouts.
I did, however, still have my initial installation files, the initrd, kernel and parm files. This describes how I used those files to repair my Linux system.
My broken Linux used the following disk layout:
200 (dasda) - /
201 (dasdb) - swap
202 (dasdc) - /usr
203 (dasdd) - /home
Boot the Linux install system. For me this was running REDHAT EXEC on my Linux userid under VM.
redhat
For a system running in an LPAR, this could be done by IPLing from a tape drive.
Follow the install instructions and SSH in, but do not run 'loader'.
At this point, you have a functioning Linux, but the disks for the broken version are not accessible. To make them accessible, you have to make device nodes for each disk you need to access. Enter:
mknod -m 660 /dev/dasda b 94 0
mknod -m 660 /dev/dasda1 b 94 1
mknod -m 660 /dev/dasdc b 94 8
mknod -m 660 /dev/dasdc1 b 94 9
You will probably have to load the DASD drivers for your disks
insmod dasd_mod dasd=200,202
insmod dasd_eckd_mod
Now the file systems can be mounted.
mount /dev/dasda1 /mnt
mount /dev/dasdc1 /mnt/usr
Change the active root directory from the install system to the broken system.
/mnt/usr/sbin/chroot /mnt /bin/bash
cd /boot
Edit the zipl configuration file to point to the correct kernel version using your favourite editor.
the /etc/zipl.conf
Run zipl to rewrite the boot files to the boot disk.
/sbin/zipl
Get out of the chroot environment
exit
Unmount your file systems so that they will be "clean" when you reboot
cd /
umount /mnt/usr /mnt
The install system will not shutdown, so just get a CP prompt on your 3270 session, and boot your fixed Linux. It should now come up normally.
For a system running in an LPAR, this would be done by re-IPLing from the HMC.
A big thanks to Neale Ferguson, Mark Post, Guillaume Morin and, last but not least, Vic Cross for their help in fixing my Linux and refining this procedure.